At this point, I'm essentially playing the live action version of 'Where in the World is Carmen Sandiego?'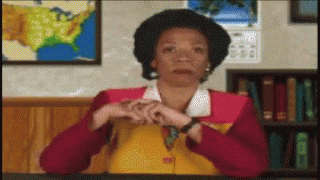 As a child, I had dreams of this. Just a young gumshoe, tracking down a mysterious thief in a great trenchcoat/hat combo.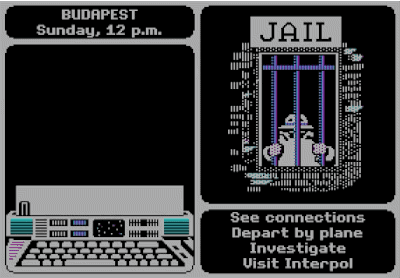 There are a couple problems doing this as an adult:
I'm not an extraordinarily patient person.
I like figuring out my surroundings.
I like having a routine.
I like getting to the point.
Most of all, I like a good, solid plan. I'm a planner. Whenever I move to a new country, I read the entire Lonely Planet guidebook, front to back, and write a list of all the things that I want to do in that country, which activities could be combined in a weekend trip, which ones I need to save vacation days for, etc. I research local fashion designers, yoga studios, clubs, restaurants, neighbourhoods, because I want to hit the ground running. I know that might sound aggressively neurotic to some; I don't care. I hate feeling like my time is being wasted.
WHEN WE FAIL TO PLAN, WE PLAN TO FAIL.
Waiting for a plan made me lose my mind over here, guys.
I am not good at sitting around and waiting. I never have been. I've always known what I wanted, and wanted it immediately. As a child, I would ask my parents for weeks of advances on my allowance so I could buy whatever thing I saw and wanted immediately.
I've become much more patient, and much to my surprise, a lot of friends now describe as a patient person. Honestly, the only thing that's made me more patient is learning to recognise what I can and cannot control.
Having absolutely no control over a situation, and no set date in which control can be regained?
It's undone all those years spent practicing patience. Sorry Mom and Dad, your daughter has reverted to the 9 year old who cried when she got a B+ (and when my parents wouldn't bring up the unfairness of the grade with the teacher, because they are not ridiculous, I set up a student-teacher conference to discuss what went wrong – to this day, I maintain that the B+ was an unfair grade, given in a course with excessive teacher subjectivity solely to ensure I didn't get complacent in my studies, which was never a real risk).
Anyways.
I got to Kampala Friday evening. Traffic in Kampala is the worst. THE WORST. My driver got stuck in traffic on the way to the airport, which meant I waited outside an airport sitting on my giant bags for two hours, wondering why airports don't sell beer in the arrival zone. Getting back into Kampala took another three hours.
The plan initially was to reassess the viability of my return to Rwanda on the following Friday. I really wanted to make the most of this free detour to Uganda, and was acting under the premise that I only had a week here. I spent a day sleeping, because I was emotionally exhausted from the whole deportation build-up, a day out on a fisherman's wharf (I couldn't find a beach but settled for fresh caught fish on Lake Victoria) and another day wandering around Kampala, including a visit to the National Mosque.
Honestly, given how stressed I had been, I wasn't feeling the city vibe, so I figured I would head up to Jinja, roughly an hour and a half out of Kampala. Jinja is the source of the Nile River, and it's built itself up as a little tourism centre because of its location.
One of the main activities people do there is go white water rafting on the Nile, so, I mean, what else was I going to do? I sound like the least enthusiastic person ever talking about this, which makes it pretty clear to me how burnt out I am.
Every single other person I've spoken to who has gone rafting in Jinja absolutely loved it, so please take my opinion with a grain of salt. My reaction to it: …so you sit in a raft and paddle down a river and occasionally it gets wavy and it kind of just looks like Northwestern Ontario so basically I could have done this on the Wabigoon River, great.
After having this reaction, I got into this huge mental cycle of guilt for not relishing in this experience; wherein I try to remind myself that, 15 years ago, I would have never imagined having the chance to go rafting on the Nile River and that this is very cool and I should appreciate it, but also, I just want to know what I'm doing and not live out of my suitcase and have an idea of how long I should buy groceries for and wear a different pair of shorts. I know that this makes me come across as totally ungrateful and that people literally travel from around the world to come on vacation to this place and do this activity, but here's the thing:
I'm not on vacation, I'm not on a trip, I'm not backpacking through Africa or finding myself while exploring the world. I'm here to work. Obviously, I make the most of where I live. But if you moved to a totally new city for a new job, and after two months – when you're just starting to feel settled, make friends, develop a routine and be generally comfortable – you're forced to pack everything up, take a flight to another brand new city where you don't know anyone and nothing is familiar, and just wait and see if and when you can return to the city you thought you were going to live in and the job you thought you were going to have for the next six months; it's hard to feel grateful for the opportunity to explore that second city, even if it were the coolest place in the world. I'm tired and I'm stressed and I just can't enjoy unfamiliar things right now.
Maybe in a couple months, when I'm not constantly playing the 'what if' game, ask me how I enjoyed it and my thoughts on Kampala/Jinja.
Because, of course, the plan of reassessing the viability of my visa was delayed until the following Monday.
I know it's just a couple more days, and I know it shouldn't have been a big deal. But as I said, I'm a planner. I had set a mental timeline of knowing what was going on, and this past Friday was the limit of my patience. I basically spent all weekend coming to terms with not knowing when I'll know anything. Any time anyone asked me what's going on, I responded with, "good question." I didn't mean it to be sarcastic or flippant, I just couldn't say anything else.
And then on Monday, there was still no news. I was so desperate to waste time that I watched the Lego Batman movie (it was either that, Bollywood or Nollywood). Who is in charge of making these movies? Why are they so bad? How are there multiple movies featuring Lego characters? WHAT HAS THE WORLD COME TO?
My mind might still be a little lost from the stress.
Yesterday (Tuesday) morning, I woke up to the news that my visa to Rwanda would not be reconsidered, without any further explanation. My feelings are, overall, pretty mixed. I'm disappointed – as I said, I was just getting comfortable in Rwanda, and there were still a lot of things I wanted to accomplish personally and professionally there. I put in a lot of work developing materials that I'm not going to be able to implement myself, and even though they can be used by someone else, it's not a great feeling to miss the opportunity to see your efforts through to completion. On the other hand, there were so many challenges to getting into the work in Rwanda that it honestly might be better to just have a fresh start somewhere else.
As for where that somewhere else is…
(Do I feel a little bit like I'm announcing the next travel destination on The Bachelor? Yes, yes I do).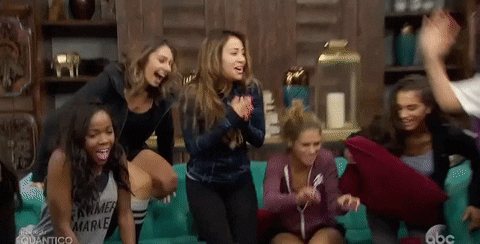 I'm off to the Philippines! Specifically, the village of Goa (it apparently is not as exciting as the Goa in India) in the Cam Sur province.
I'm pretty excited – I have some awesome friends who are still in Southeast Asia and I can't wait to see them again. Knowing some people in the region, even if they're a flight away, is really comforting. Plus, I hate being landlocked, so living on an island is pretty appealing to me right about now.
I'll be working on the same project (along with Rwanda and Philippines, it's being implemented in Burma and Cambodia), so I may get to make use of some of the materials I developed, though, of course, there are different challenges in each implementing country.
So I fly out in two hours (my second flight in the same number of weeks booked the day of travel, I live on the edge) and am spending about 5 days in Manila before heading on over to the new homestead. I haven't really processed much as to how this is all going to play out, but I'll be there until mid-July, so I have time to figure it out (unless something else goes terribly wrong, in which case, I just want to burrito myself into a blanket and hide for the next six months).
I'm keeping my fingers crossed that my luck turns with this new location! Send positive vibes.
Seriously. I need all the good karma I can get.